Midwest General Store (formally Midwest Surplus) is back in business and under new management! With the Kansas Jayhawks heating up the NCAA Tournament, there's never been a better time to get in on the action and show your Jawhawk Pride than with incredible deals on genuine KU-branded sporting shirts! Priced at just $1.99 per shirt, you simply won't find a better deal anywhere else, and they're going fast! Come celebrate KU's astonishing run at the Championship in style and comfort with these great deals and massive savings!
Here's what we have in-stock now:

* Authentic KU Branded Sports Apparel
* Individual shirts are just $1.99 each
* Sizes from S, M, L and children's fits
* High-quality, 100% cotton materials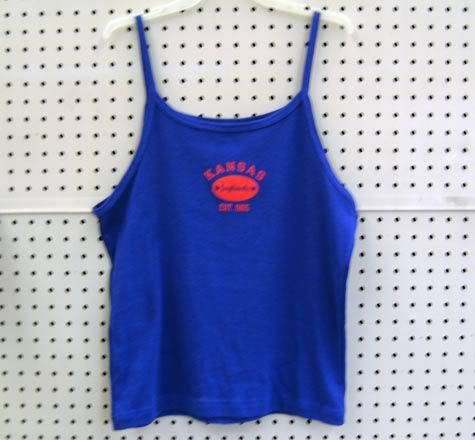 ...with sizes ranging from Small, Medium, Large, and various children's sizes availability is limited to merchandise that is on hand. Stylish, high-quality 100% cotton tailoring makes these attractive KU Brand shirts the perfect compliment to your Jayhawk Pride, and will help cool you off when the game heats up! Stop in soon and take advantage of these great savings before they're gone!