Imagine how attractive your arrangements will look in one of our dozens of available styles and sizes, and not only are these pots beautiful to look at, but they'll save you money. With prices starting ranging from $.99 to $5.99, you simply won't find a better offer in the Lawrence and surrounding areas. With the economy the way it is, why pay more when you don't have to?
Take a look at what Midwest General Store is offering now:

High-quality, durable flower and gardening pots

Save money over retail prices starting at $.99

Dozens of unique and beautiful styles and sizes

Materials from ceramic pottery, glazed, more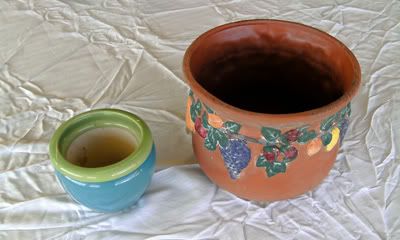 ...the flower and gardening pots shown above are just a sample of what's in stock now! We've got so many different styles and sizes we couldn't possibly show them all. Stop by the store and we'd be happy to show you what's available and how much you can save. Don't spend more on high-quality and beautiful flower and gardening pots when you don't have to!

Mention you saw our website and receive an additional 10% off your order! Save even more!